Business of Curling Schedule:
Sunday, May 16th
7:00pm – 8:00pm (MST) – Membership Recruitment
Join Daniel Bubola from Calgary Curling Club, Mike Libbus from Okotoks Curling Club, and Patrick Prade from Delta Thistle Curling Club as they share their membership recruitment strategies. After hearing their stories we will give participants an opportunity to ask the panelists questions. There will also be discussion and networking in break-out rooms.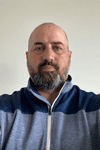 Sunday, May 16th
8:00pm – 9:00pm (MST) – Social Media Marketing
Alex Zabel from Sway Marketing will be presenting on Social Media Marketing. She will talk about the various platforms curling clubs can use and will be discussing how to create a strategy for effective use.
Thursday, May 27th
7:00pm – 8:00pm (MST) – Grant Writing Boot Camp
Looking to enhance your grant writing skills? Join Curling Alberta and Curling BC to learn strategies to ensure your club has the tools to be successful with your grant applications. This session is in webinar format.
Thursday, May 27th
8:00pm – 9:00pm (MST) – Capital Project Planning
Parksville Curling Club's Ross Renwick and Chilliwack Curling Club's Bruce Renwick will discuss the ways their clubs successfully raised money for big capital projects. The webinar will help you learn to plan, fund and involve the community in your project.
Thursday, June 10th
7:00pm – 8:00pm (MST) – Risk Management
Risk management has always been an important part of running an operation, but the Covid-19 pandemic has made that even more apparent. In this session Curling Canada board member, Amy Nixon, and Curling Canada's governance committee external expert, Brian Cowan, will go through the ways that your clubs can plan for the future and take steps to mitigate against the risks that you face. This session will be in meeting style with the chance to ask questions.
Thursday, June 10th
8:00pm – 9:00pm (MST) – Board Recruitment and Succession Planning
Curling Alberta and Curl BC have partnered with Vantage Point to bring you a session on recruiting for your board and planning for succession. Vantage Point brings a wealth of experience helping non-profit organizations to become more effective, efficient and accountable.
Thursday, June 24th
7:00pm – 8:00pm (MST) – Diversity and Inclusion
Brittany Tran has been curling for 22 years and has won Junior Canadians, competed at two Scotties, and a Mixed Doubles Nationals. Over the past year Brittany has joined the Curling Canada Diversity and Inclusion Panel and is the Chair of the Curling Alberta Diversity and Inclusion Task Force where she aims to help make an impact and bring positive change to make the sport more accessible and inclusive.