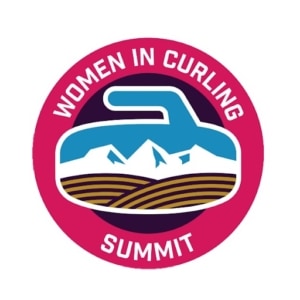 In partnership with Curling Alberta, the first Women in Curling Summit, hosted by the Okotoks Curling Club will debut September 18th, 2021. In what will be a fun, fierce, and fantastic event, the one-day symposium will provide female athletes the opportunity to build peak performance skills and create powerful connections among like-minded women in the sport, igniting an ongoing passion for curling.
Aspiring adult and junior female curlers will interact with some of Alberta's best female curling athletes while building technical and strategic performance skills that contribute to strong leadership and enhanced team dynamics. The combination of on-ice and classroom interactive sessions will be facilitated by past curling champions, including: Dana Ferguson, Beth Iskiw, Shannon Kleibrink, Heather Nedohin, and Susan O'Connor, just to name a few.
The interactive workshop topics will be focused on:
Building Performance Skills on Ice
Thinking Strategically
Wellness Tools for Your Curling Bag
Performance Routines
Building Team Support Systems and Trust
The Women in Curling Summit will be capped at a maximum of 100 participants. Registration for the event is $100 plus GST per participant, and includes a keepsake hoodie, interactive notebook, snacks and lunch.
Atina Ford Johnston receiving the Gender Equity Grant, awarded by the Women in Curling Leaders' Circle through Curling Canada. "

We are fortunate to have some of the most successful female curlers from our province who know the secrets to the game and are willing to share their knowledge and expertise."
"Curling is a unique sport that you can experience with family and friends of all ages. It has provided me with a community that shares my love for the sport, driven my passion to grow the game, and taught me valuable life lessons," said Brittany Tran, one of Alberta's rising female curling athletes.

Should you have any questions about this event, please reach out to the Women in Curling Summit committee at: womenincurlingsummit@gmail.com
Keep up-to-date with the latest information by following us on Instagram and Facebook @womenincurlingsummit