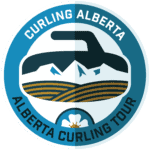 Sherwood Park Women's Curling Classic
New this season, the Sherwood Park Curling Club will host a field packed full of top competitive women's teams. We will see if Team Kim (Korea) can continue their undefeated start to their Alberta Curling Tour season, matching up with the likes of Alberta heavyweights, Team Walker, Team Rocque, and Team Scheidegger, as well as the previous Scotties Champions, Team Einarson, Team Homan, and Team Jones!
How will it work?
This event features 16 women's teams seeded into four pools of four teams. Teams will play three games against teams within their own pool, then cross over to test their skills against one team in another pool to finish with a 4-game round-robin record. At this time, pool winners will advance directly to the quarter-finals, while the next best 8 records will play in a qualification game for the final four playoff spots. That will bring us to single-elimination Sunday, with three playof draws to determine a champion.
Draw times:
Friday – 2pm, 7pm
Saturday – 9am, 2pm, 7pm (qualifcation game)
Sunday – 9am (Quarter-Final), 1pm (Semi-Final), 5pm (Final)
CLICK HERE for the full Sherwood Park Women's Classic Draw
As this is another event brought to you by the Alberta Curling Series, live streaming will continue every draw, so even if you cannot be in attendance, you can watch every second of the action! If you would prefer to follow results for all games, please click HERE for linescores all weekend.
Curling Alberta is excited to pilot the Alberta Curling Tour for the 2021-2022 curling season! The Alberta Curling Tour coordinates a schedule of men's, women's, and mixed doubles events within Curling Alberta's borders.
The Alberta Curling Tour has been created for three main purposes:
1. To Extend the Curling Season 
– increasing the number of events in each category (events stretching into early April)
– increasing parity among the categories, giving a reason for teams to compete within Alberta
2. To Establish Consistent Event Standards
– requiring all events to meet our minimum requirements in order to be included on our tour
– creating a schedule of events that will remain consistent from year to year, allowing curling clubs and teams ample opportunity to plan their season
3. To Create a Tour Championship (Men's and Women's)
– to reward teams for competing and excelling on the Alberta Curling Tour
– to finalize and celebrate the 2021-2022 curling season